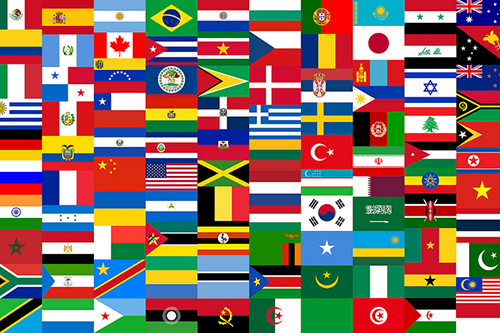 Special Rapporteur Maina Kiai has released 34 country background reports that he consulted in drafting his recent report comparing the enabling environments for businesses and civil society around the world.
The Special Rapporteur's report, which is available here, was presented to the United Nations General Assembly in October 2015. It found that States and others often impose more burdensome regulation upon civil society, both in law and in practice, with businesses receiving more favourable treatment. The net result is that for businesses the enabling environment — defined broadly as action or inaction by States and other actors to promote a particular non-State sector — is typically much better than it is for associations.
The country background reports were prepared by pro bono counsel for the American Bar Association's Center for Human Rights, which coordinated the research on behalf of the Special Rapporteur. They provide an overview of the legal environment for both businesses and non-profit associations in 34 countries, focusing on: (1) registration procedures, (2) tax laws, (3) financial transaction laws, (4) auditing and reporting requirements, (5) and penalties for non-compliance with the law.
Limited time and resources dictated that research could not be commissioned on all 193 UN Member States. The 34 countries below were selected on the basis of geographical distribution, the type of legal system in place, prior reports of favorable or unfavorable enabling environments; and the availability of researchers with expertise on the jurisdiction.
In drafting his final report to the General Assembly, the Special Rapporteur also relied upon information available within the United Nations system, submissions from Member States, civil society and others, and further research conducted by his team.
Disclaimer: The following country reports were prepared by pro bono counsel for the ABA Center for Human Rights. They are intended as background information only and should not be relied upon as legal advice on a particular case. The views expressed therein have not been approved by the House of Delegates or the Board of Governors of the American Bar Association, and, accordingly, should not be construed as representing the policy of the American Bar Association.
In addition, the authors of the reports are in some cases not qualified to practice law in the jurisdiction being surveyed. They relied on publicly available information, including  legislation, government websites, and other online resources.
The Special Rapporteur makes no claims about the accuracy of the contents of the reports; he provides them here merely as background information for those interested in learning more about the comparative legal environments for businesses and civil society.
The reports are available at the links below: