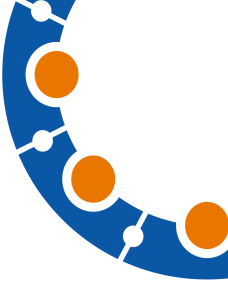 • 1,000 troops seal off one of Bangkok's busiest intersections to prevent a protest, as deputy national police chief says protests will no longer be allowed. "We have to keep the law sacred," he says. (ABC News)
• Cambodian court convicts 25 for "acts of violence" during garment strikes – then frees them (Reuters). Related: Jeans maker Levi-Strauss reduces sourcing from Cambodia to "minimize supply-chain risk." (just-style.com)
• The Economist predicts Brazil protests unlikely to disrupt the World Cup, but an early exit for the national team could spur unrest. "Social movements are quietly cheering for Brazil to lose," remarks one activist, "even to arch-rival Argentina."
• War widows from Libera's 14 years of conflict protest for benefits. (ABC News)
• Earlier this week: Oxfam's former head of counter-fraud jailed for stealing from charity. Pled guilty in March to making £64,612.58 in payments to fictitious firms. (Civilsociety.co.uk)
• Human Rights Watch's Phil Robertson: US diplomats should speak up on Malaysia human rights abuses (The Malaysian Insider). Also from HRW: Kyrgyzstan should reject trio of repressive legislative proposals: A "foreign agents" law for NGOs accepting foreign money, a bill criminalizing "homosexual propaganda," and new restrictions on nonprofits.
• Egypt post election assessments: US-based Democracy International says Egypt's political environment "made a genuinely democratic presidential election impossible … lack of respect for basic freedoms, including freedom of speech and freedom of association, have severely compromised the political environment." European Union criticism more muted: "The presidential election was administered in line with the law, in an environment falling short of constitutional principles." (CBS News)
• Allegations in Nigeria that the government was behind attacks #BringBackOurGirls protesters. Incident happened "while police looked on," say leaders. (Premium Times Nigeria)
• China: 25 years after Tiananmen Square crackdown, demands still linger. "People want a separation of power, people want to have a check and balance on the exercise of power, and people want to have all the constitutional rights that they are entitled to," says Hong Kong journalist Ching Cheong. (VOA News)
• The United Nations Committee on NGOs is meeting in New York this week to select which NGOs fit the institution. Human Rights House Foundation's Florian Irminger says the body could ensure civil society's participation in the UN, but instead it's the "21st century censorship bureau." (Index on Censorship)
• Tibetan singer Gebe was arrested in China's Sichuan Province last week after performing songs from his banned album. (NY Times Sinosphere blog)
• And Turkey's Gezi Park, a year later (The Guardian).
Send news tips and suggestions, to media@freeassembly.net or check us out on Facebook and Twitter
For all FOAA news roundups, click here.
Comments
comments