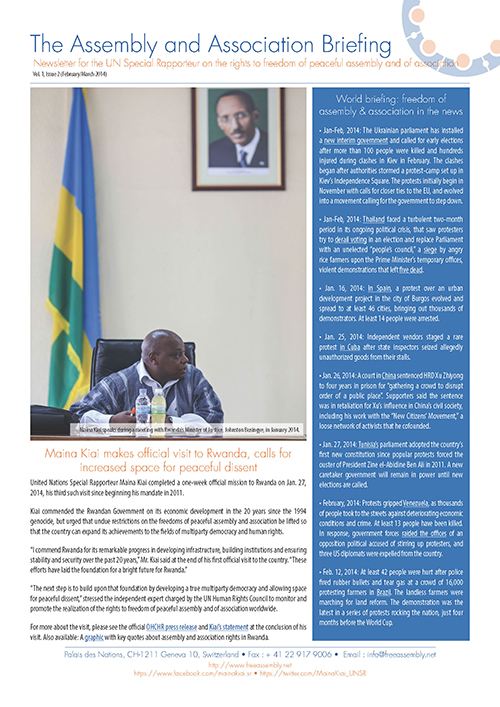 Issue No. 2 of the Assembly and Association Briefing, the official newsletter of Maina Kiai, UN Special Rapporteur on the rights to freedom of peaceful assembly and of association.
In this issue:
• ŸŸŸŸŸŸKiai makes official visit to Rwanda; calls for increased space for peaceful dissent
• Kiai makes unofficial visit to Cambodia, calls on gov't to lift ban on public assemblies
• Freeassembly.net website updated with new 'country invitation status' page
• Community of Democracies & UNSR launch new project on civil society's right to access funding
• UK lobbying bill threatens to 'stain' British democracy
• World briefing: freedom of assembly & association in the news
• Assembly & association rights: By the numbers
• Plus, our new Flickr page, which allows anyone to download and reuse official photos from the UNSR mandate under a Creative Commons attribution license
For a link to the newsletter, click on the image at right or click here.
Comments
comments