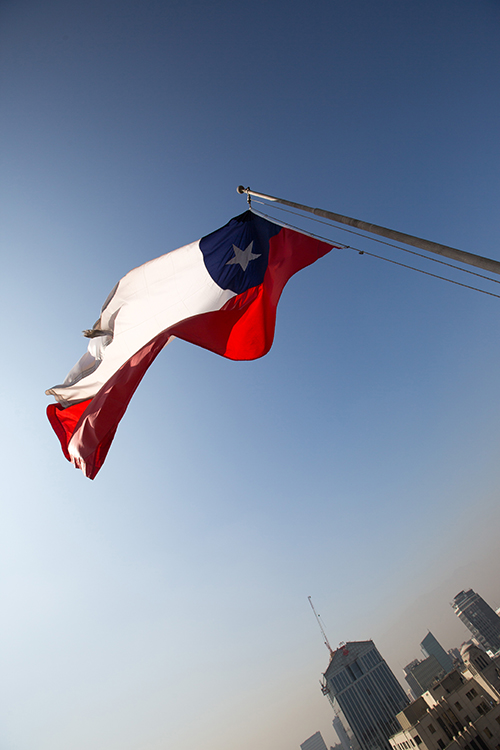 (Español)
GENEVA – United Nations Special Rapporteur Maina Kiai will visit Chile from 21 to 30 September 2015, in what will be the first information-gathering visit to the country by an independent expert charged by the UN Human Rights Council to monitor and promote the realization of the rights to freedom of peaceful assembly and of association worldwide.
"I wish to first express my solidarity with the people of Chile following this week's earthquake. My thoughts are with all those who were affected by this tragic event," Mr. Kiai said.
"The Human Rights Council has called upon States to respect and fully protect the rights of all individuals to assemble peacefully and associate freely," the expert noted. "This visit will give me an opportunity to evaluate in-depth to what extend both rights – as essential components of democracy – are enjoyed in the country."
The Special Rapporteur, who visits the country at the invitation of the Government, is scheduled to travel to Santiago, Temuco and Copiapo, pending confirmation following the emergency situation caused by the earthquake.
During his ten-day visit, Mr. Kiai will meet with State officials, including President Bachelet, with members of the judiciary and of Parliament, as well as representatives of the National Human Rights Institute, the civil society, and the diplomatic community.
"I look forward to a constructive dialogue with all the stakeholders I am due to meet," the expert added.
The Special Rapporteur will share his preliminary findings and recommendations at a press conference on Wednesday 30 September from 11 am at the United Nations building, Conference Room 2 (Celso Furtado), Av. Dag Hammarskjold 3270, Vitacura, Santiago. (For further information, please contact María Jeanette Moya: +56 2 2210 2977 / mmoya@ohchr.org)
The expert will present a final report of his visit during the 32nd Human Rights Council's session in June 2016.
This press release is also available in Spanish via the following link: freeassembly.net/rapporteurpressnews/kiai-to-visit-chile-espanol/
Comments
comments