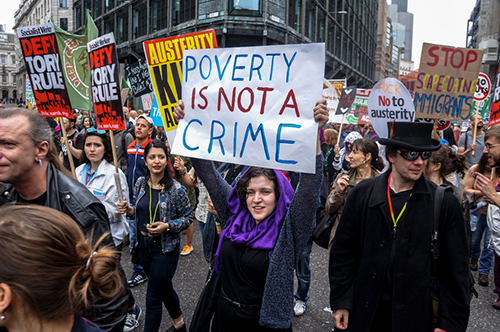 GENEVA – The United Nations Special Rapporteur on the rights to freedom of peaceful assembly and of association, Maina Kiai, will visit London from 18 to 21 April 2016 as a follow-up to his official visit to the United Kingdom in 2013.
"This visit will give me an opportunity to follow-up on my recommendations and look at any good practices in relation to the exercise of the rights to freedom of peaceful assembly and of association developed by the authorities since my last visit, but also examine remaining challenges in this regard, and advise them how to overcome these," Kiai said.
"I look forward to a renewed constructive dialogue with all the stakeholders I am due to meet," the independent human rights expert noted.
The Special Rapporteur, who is visiting at the invitation of the UK Government, will stay in London where he is due to meet officials and members of Parliament, as well as representatives of independent institutions, including the national human rights commission, and of civil society.
The Special Rapporteur will share his preliminary findings and recommendations at a press conference on Thursday 21 April at 1 pm at the Foreign Press Association, Award House, 7-11 St Matthew Street SW1P 2JT, London. Access to the press conference is strictly limited to journalists.
A comprehensive final report will be presented to the Human Rights Council in June 2017.
Comments
comments