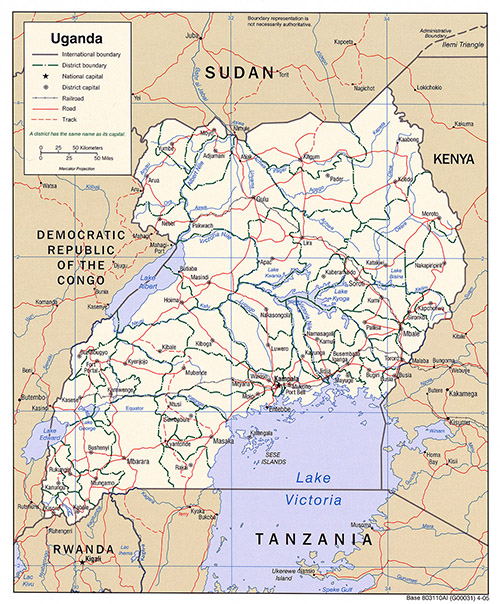 GENEVA – United Nations human rights expert Maina Kiai urged Ugandan legislators to hold meaningful consultations with civil society on a Bill that aims at regulating non-governmental organisations (NGO). A one-day consultation is taking place today in Kampala.
"Since the Government of Uganda intends to regulate the framework governing associations, the ostensible beneficiaries of the law should be key partners of the drafting process," Mr. Kiai said, expressing serious concern that the NGO Bill may not reflect the views of the various interested parties engaged with the consultation process.
"I call on the legislators to allow more time for consultation so that all stakeholders have an opportunity to contribute to this important discussion. A day is simply not enough for discussing these weighty issues," the UN Special Rapporteur on the rights to freedom of peaceful assembly and of association said.
The NGO Bill introduced in May and due to be debated in the coming months, seeks to repeal and replace the current Non-Governmental Organisation Registration Act Cap 113 regulating NGO activities in Uganda.
"I am concerned about a number of provisions contained therein that severely restrict the right to freedom of association," the human rights expert stated. "The vague formulation of such provisions and wide discretion given to the Ugandan Minister for Internal Affairs can have a detrimental impact on the formation and work of associations."
Mr. Kiai also noted that the proposed regulation gives full discretion to the State-controlled NGO Board to decide on how associations may access public funding and to reject registering an association or to dissolve a registered one for any reason that it deems relevant. "I am concerned that this Bill, if adopted, may be part of a general trend to restrict the activities of associations in Uganda," he said.
"The Government and the Parliament of Uganda must ensure that the right to freedom of association, as recognized under article 22 of the International Covenant on Civil and Political Rights, and ratified by Uganda in 1995, is enjoyed free of arbitrary restrictions," Mr. Kiai stressed.
The Special Rapporteur further stated that he remained at the disposal of the Ugandan Government to provide expert input to promote and protect the rights to freedom of association and of peaceful assembly. He also noted that his two requests to visit the country, made in 2011 and 2013, had yet to receive a response from the government to date.
Mr. Kiai's appeal to the Ugandan legislators has been endorsed by the Special Rapporteur on the situation of human rights defenders, Michel Forst, and the Special Rapporteur on the promotion and protection of the right to freedom or opinion and expression, David Kaye.
A full version of this press release is available in English and Chinese via OHCHR
Comments
comments