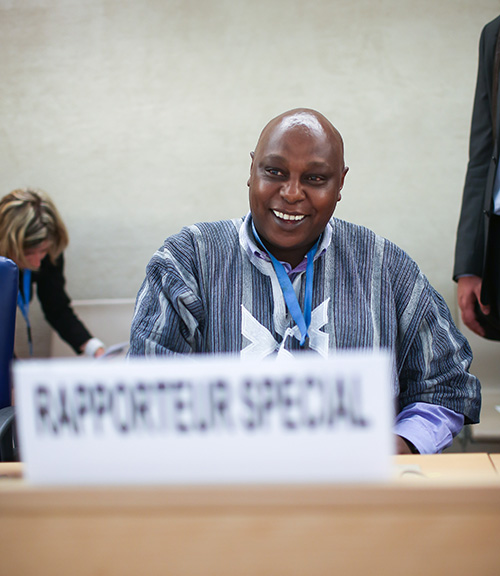 Dear friends and partners,
Yesterday marked my last day as UN Special Rapporteur on the rights to freedom of peaceful assembly and of association – a bittersweet occasion to be sure, but also one that marked the first step in a new journey.
I'm writing to express my sincerest and deepest thanks to each and every one of you who has interacted with the mandate since 2011. Your work, input and dedication was crucial in helping the mandate accomplish so much in its first six years of its existence. Your efforts truly made the mandate yours – a vehicle of the people it's supposed to represent.
It was inspiring to work with all of you, and I hope to have the chance to do it again soon. I also hope that you will be just as engaged with my successor, Ms. Annalisa Ciampi, who takes up her functions as Special Rapporteur today.
I am also writing to give an overview regarding what will become of mandate-related work and communications.
Our website, freeassembly.net, will continue to be live and accessible for the foreseeable future. Regular updates will continue at least through the end of June, as the UN releases my final thematic report (on civil society's contributions over the years) and final country reports (on the USA and UK visits). I hope the site continues to serve as a valuable resource on the rights to freedom of peaceful assembly and of association.
The mandate's social media accounts will also continue to be active, but will soon be re-branded to reflect the expiration of my mandate. If you follow these accounts, please continue – we still have a significant amount of mandate-related work to be released through June 30. And after that, we have some exciting plans for the future. We hope to have more news on that in the coming months.
Most importantly, please ensure that all inquiries regarding Special Rapporteur-related work are sent to the United Nations human rights office in Geneva, at freeassembly@ohchr.org. Our mandate-specific address – info@freeassembly.net – will continue to be active for some time (and of course we will forward inquiries to the correct UN staff members), but we cannot guarantee for how long.
Finally, let me close by wishing you the best in your future work. I know all too well that these are especially trying times for those of us working in human rights. If it's any consolation, know that you are not alone. And know that while I may no longer be Special Rapporteur, I am not stepping away from our struggle. To the contrary, I will be joining you – in our protests, in our communities, and in the halls of power.
See you on the streets,
Maina Kiai
Comments
comments