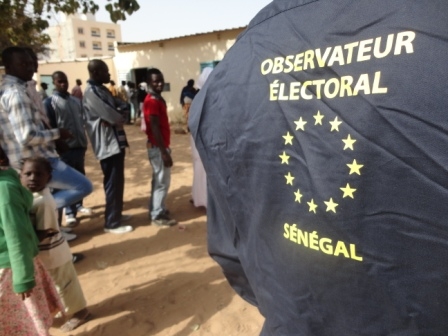 Two United Nations independent experts urged on Friday the Senegalese authorities to respect without any delay the freedoms of peaceful assembly and of expression, and to take all necessary measures to ensure free, fair and transparent Presidential elections, which reflect the will of the Senegalese people. They also called on all parties to refrain from using violence before, during and after the elections.
"The current electoral process provides a major opportunity to ensure that all persons, including those who embrace minority or dissenting views or beliefs, to participate in the democratic debate in Senegal," said the UN Special Rapporteur on the rights to freedom of peaceful assembly and of association, Maina Kiai, and the Rapporteur on freedom of expression and opinion, Frank La Rue.
The first round of the Presidential elections is due to take place on Sunday, 26 February. Since the publication of the list of Presidential candidates last January, several demonstrations, sometimes non-peaceful, have taken place in Dakar and in other cities.
"All attacks against the freedom of peaceful assembly must immediately end," Mr. Kiai underscored. "The authorities must respect international law and standards related to the freedom of peaceful assembly as well as national legislation which guarantee to all individuals and throughout the country the right to freedom of peaceful assembly, including during official campaign periods."
Echoing this view, Special Rapporteur La Rue stressed that "the authorities must take all measures to guarantee the free expression of all individuals. I am also concerned by allegations of attacks against journalists, who have a crucial role to play in the period of elections."
"I condemn all forms of violence and am outraged by reports of the deaths of several people in the recent weeks. There must be no impunity, nor double standards in carrying out justice. Any person responsible for, or implicated in, any acts of violence or for the excessive use of force must be held accountable by the State, in accordance with international human rights law", Mr Kiai added.
The full press release is available in English and French via OHCHR.
Comments
comments