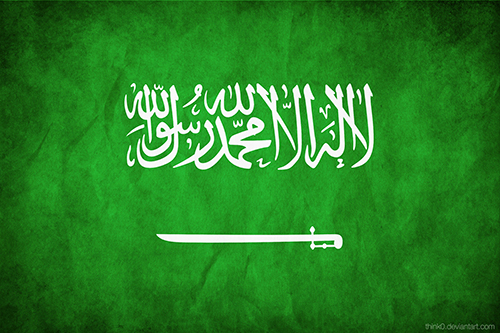 GENEVA – United Nations human rights expert David Kaye today expressed grave concern at the growing repression of freedom of expression in Saudi Arabia. He noted a string of severe punishments against individuals for the holding and expressing of opinions, including human rights defenders and bloggers, Raif Badawi and Mikhlif al Shammari, and the poet Ashraf Fayadh.
"As the world struggles to fight terrible forms of violence, national authorities everywhere should avoid the targeting freedom of expression, especially against those who advocate tolerance, respect and human rights," the UN Special Rapporteur on the right to freedom of opinion and expression said.
Several prominent writers and artists have been punished severely for expressing their beliefs in Saudi Arabia. Mr. Badawi, recently awarded the Sakharov Human Rights Prize, is a well-recognized human rights defender sentenced in 2014 and flogged in January, when he received 50 public lashes. His health has since deteriorated and authorities have reportedly transferred him to an isolated detention facility and are considering a new round of flogging.
Mr. Al Shammari was convicted this month for 'stirring up public opinion' for his work advocating for reconciliation between Shia and Sunni communities via Twitter. And Mr. Fayadh, the Saudi-born Palestinian poet, was reportedly sentenced to death for 'apostasy', based on a collection of poems and on allegedly blasphemous comments.
"Such attacks on freedom expression deter critical thinking, public participation, and civic engagement, the very things that are crucial to human development and democratic culture," Mr. Kaye stressed. "They also promote fear and intolerance which can resonate beyond the Saudi Arabian society."
"International law protects everyone's right to hold opinions without interference and to seek, receive and impart information and ideas of all kinds, through any media and regardless of frontiers," he said. "However, it does not allow governments to restrict expression merely because the person expresses an opinion contrary to popular views or officially-sanctioned beliefs."
"Promoting public flogging and capital punishment in response to the expression of ideas is not only inconsistent with international human rights law but also manifestly disproportionate," Mr. Kaye stated. "I urge the Saudi Government to free all three individuals and any others held for the content or form of their expression."
The UN Special Rapporteur urged the Government of Saudi Arabia to revise its laws and practices to enable free expression by all, including artists and human rights defenders, and noted his continued willingness to visit the country in order to further discuss these concerns.
This statement is endorsed by the UN Special Rapporteur in the field of cultural rights, Ms. Karima Bennoune; Special Rapporteur on freedom of religion or belief, Mr. Heiner Bielefeldt; Special Rapporteur on the situation of human rights defenders, Michel Forst; Special Rapporteur on extrajudicial, summary or arbitrary executions, Mr. Christof Heyns; Chair-Rapporteur of the Working Group on Arbitrary Detention, Mr. Seong-Phil Hong; Special Rapporteur on the rights to freedom of peaceful assembly and of association, Mr. Maina Kiai and Special Rapporteur on torture and other"cruel, inhuman or degrading treatment or punishment, Mr. Juan Mendez.
The full press release is available in English via OHCHR.
Comments
comments