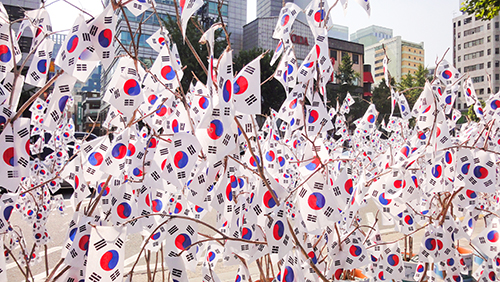 (한국어)
GENEVA – United Nations Special Rapporteur Maina Kiai will visit the Republic of Korea from 20 to 29 January 2016 to assess in-depth to what extend the rights to freedom of peaceful assembly and of association are enjoyed in the country.
Mr. Kiai's visit will be the first information-gathering mission to the Republic of Korea by an independent expert mandated by the UN Human Rights Council to monitor and promote the realization of the rights to freedom of peaceful assembly and of association worldwide. It will take place at the invitation of the Government.
"The Human Rights Council has recognized both rights as essential components of democracy, and called on States to respect and fully protect the rights of all individuals to assemble peacefully and associate freely," the expert said. "This visit will give me an opportunity to gather first-hand information in that regard in a country that has voiced its commitment to human rights on repeated occasions."
During his nine-day visit, the Special Rapporteur will travel to Seoul, Ansan, Gyeongju and Pohang. He will meet with State officials, members of the judiciary and of Parliament, as well as representatives of the National Human Rights Institute, the civil society, and the diplomatic community. He also hopes to meet with representatives of the private sector.
"I look forward to a constructive dialogue with all the stakeholders I am due to meet," the expert added.
The Special Rapporteur will share his preliminary findings and recommendations at a press conference on Friday 29 January from 14.30 pm at the Korea Press Center, Taepyeongno 1(il)-ga, Jung-gu, Seoul.
The expert will present a final report of his visit to the UN Human Rights Council in June 2016.
This press release is also available in Korean/한국어.
Comments
comments