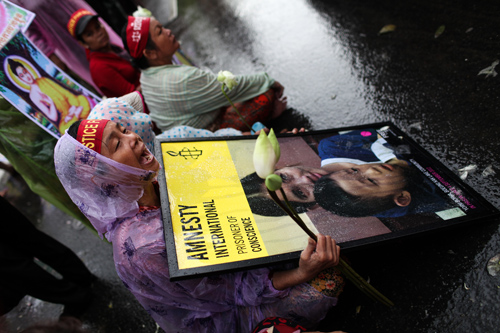 Six women working on women's issues in Pakistan are killed in an ambush. A workshop for LGBT human rights defenders is disrupted by authorities in Uganda. Indigenous leaders in the Philippines are subject to a wave of harassment, threats and killings. Thirteen women in Cambodia are imprisoned for defending their community against corporate land-grabbing. And four migrant bus drivers in Singapore are charged with inciting an illegal strike.
Exercising the rights to freedom of peaceful assembly and association can be dangerous for anyone, anywhere in the world. But sometimes – and in some places – the danger is elevated for certain groups.
Maina Kiai's next report as Special Rapporteur is expected to focus on exactly this subject: groups most at risk of attacks and reprisals when exercising their assembly and association rights. Kiai and his team are currently in the process of researching the report.
As we begin work on the report, we would like to hear your views.
Thus far, we have identified several groups as high-risk: women, youth, LGBT individuals, indigenous peoples, members of minority groups, persons with disabilities, migrants, and activists working for economic and social rights.
Among these groups, which ones are most at risk in your country and for what reasons? What are some of the challenges that they face when exercising or trying to exercise their rights to freedom of peaceful assembly and of association?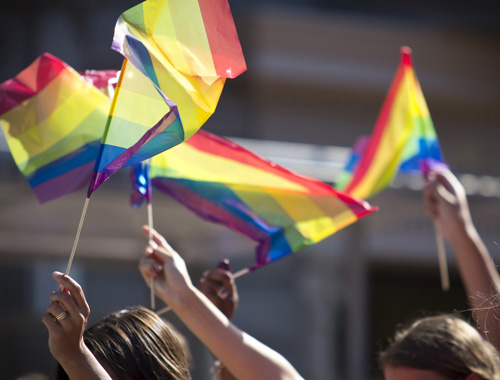 Are groups most at risk able to mobilize and formulate grievances and aspirations? To what extent  are their voices taken into account? Do they feel protected and united when exercising or trying to exercise their rights to freedom of peaceful assembly and of association?
In this regard, what are their specific protection needs? Is there an enabling environment in your country for groups most at risk to form and join associations, or are there discriminatory practices that deter individuals from the exercise of the right to freely associate?  Do you have any suggestions on how best to overcome the restrictions that these groups face?
We'd like to hear your stories. Your comments may or may not make it into the report, but they will be important in shaping the thinking around this report – and possibly future reports.
If you are comfortable making a public comment, you may do so using the form below (log-in is via Facebook, Yahoo or Hotmail). If you prefer to make a non-public comment, you can e-mail us at info@freeassembly.net.
Comments
comments