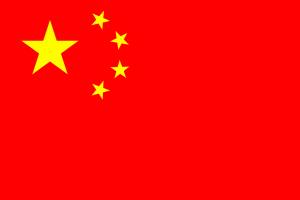 A group of United Nations independent experts, including Maina Kiai, have expressed serious concern at reports that Chinese human rights defenders have suffered reprisals for seeking to participate in a major UN human rights assessment of China.
Activists have been reportedly threatened, arrested or banned from taking part in demonstrations or stopped from leaving China in the run-up to this month's second review of its human rights record by the UN Human Rights Council through its universal periodic review mechanism (UPR). The review will take place on October 22, 2013 in Geneva.
The experts received information that right defenders Cao Shunli and Chen Jianfang were allegedly prevented from boarding flights to Geneva where they were due to participate in activities organized on the margins of September's Human Rights Council session.
Reportedly, Chen Jianfang was told that she was barred from travelling abroad for life, while Cao Shunli was detained by Chinese security authorities on 14 September. Cao Shunli's family has allegedly not received any formal notification of her detention.
It was also reported that Chinese civil society activists, who have been demonstrating since June to defend their right to participate and receive information on China's report to the UPR, have been threatened by local authorities on various occasions.
"Impeding people's demands to participate in the UPR from peacefully demonstrating constitutes a breach of China's international obligations to respect the right to freedom of peaceful assembly, one of the core rights to be enjoyed in a democracy," said Maina Kai, UN Special Rapporteur on the rights to freedom of peaceful assembly and of association.
"As made clear by  the Human Rights Council in its latest resolution on the promotion and protection of human rights in the context of peaceful protests, this obligation includes facilitating peaceful protests by providing protestors with access to public space, and protecting them, where necessary, against any threats," Kiai said.
The full press release is available in English and Chinese via OHCHR.
Comments
comments